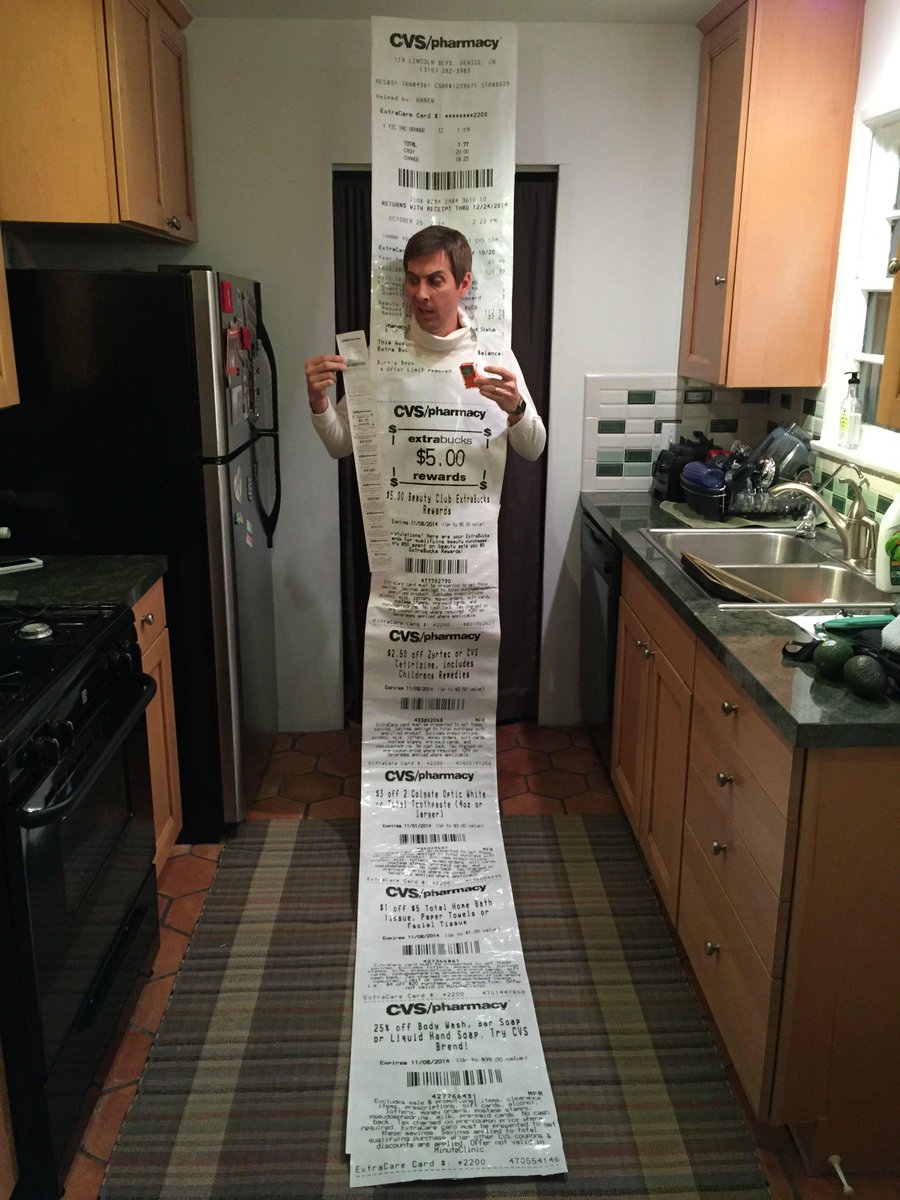 When your receipts are so long that they are being parodied in a Halloween costume, it might be time to shorten them a bit, no?
In an interview with The Boston Globe last year, CVS Chief Marketing Officer Rob Price said the retailer's loyalty program is to blame for the long receipts. As part of the loyalty program strategy, the company includes coupons on receipts in hopes of bringing customers back.
For members of the chain's loyalty program, receipts are tailored to include coupons for items the shopper might be interested in. For instance, someone who buys nail polish frequently might get coupons for cosmetics.
Sounds great, except my last receipt contained coupons for tampons, diet products and Rogaine.  As a thin male who still has his hair, I have to wonder about CVS's tailor.
One customer said it well on her Twitter:
So excited to finally be down to my goal waist of 1/2 a CVS receipt!!
More about CVS receipt length can be found here and here's more about the costume.      Oh and there is actually a Twitter hashtag that is pretty interesting.
Please subscribe so you'll get updates and other news!   Here's 6 good reasons to subscribe.